Mallorca, Spain
PortBlue Club Pollentia Resort & Spa
Back
Pools
One for every moment
At PortBlue Club Pollentia Resort & Spa**** we have plenty of pools to choose from! We want you to enjoy and we know that there is nothing better than a good swim in a wonderful pool facing the Mediterranean Sea to have fun. For all tastes and profiles, each of our pools has something special. Take a dip and see for yourself.
Main Pool
We are in front of the main pool located in the heart of our resort. Of great extension, it has different areas that adapt perfectly to all audiences, whether children or adults, and where fun is assured.
Opening times: 08:00 h to 20:00 h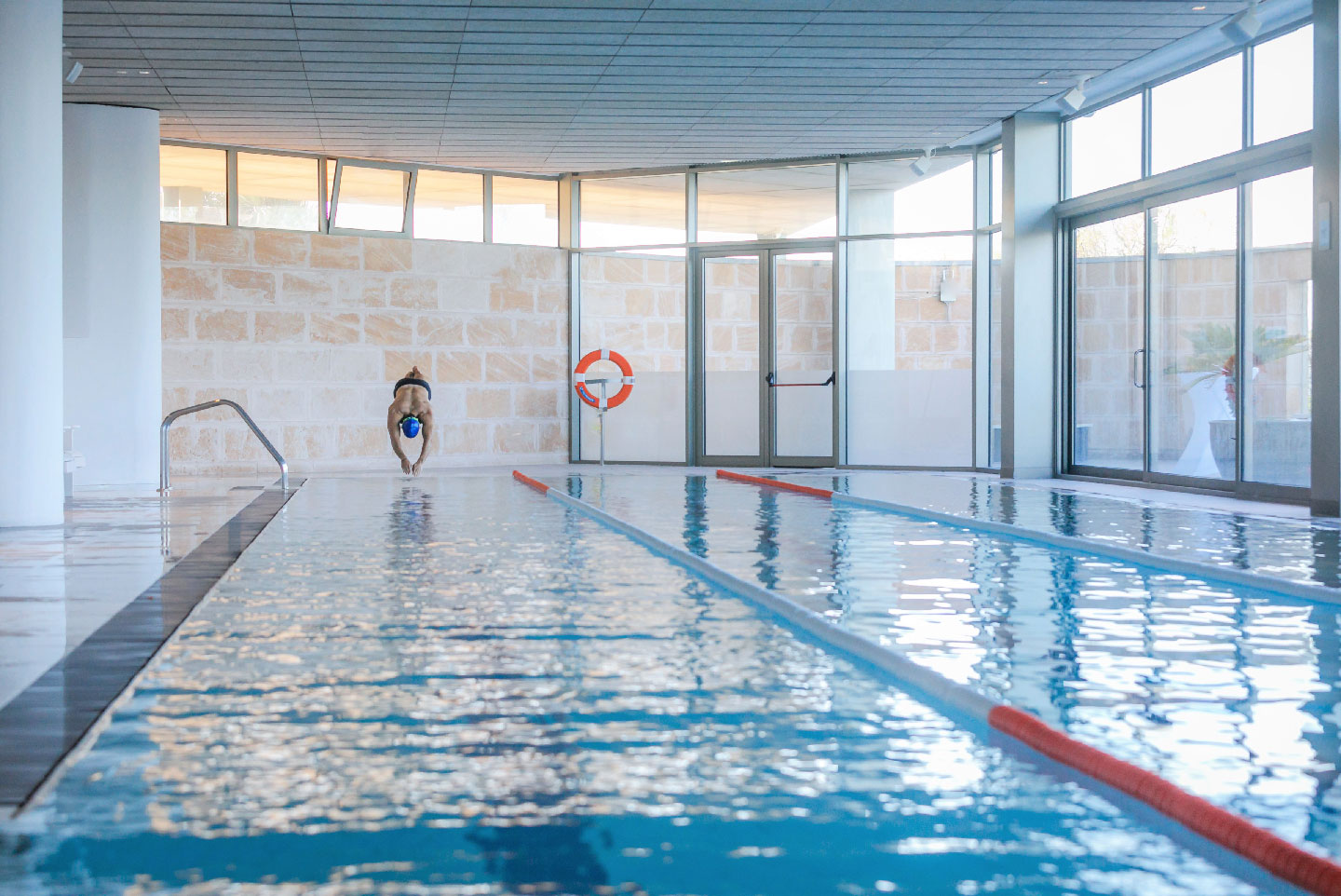 Semi-Olympic Pool
Ideal for athletes who wish to train also on their holidays. It is a heated pool, making it ideal for swimming in both winter and summer.
Opening hours: open for adults only from 7:00 h to 21:00 h and from 12:00 h to 17:00 h for adults and families accompanied by an adult. The use of the hat and the prior reservation of the lane are mandatory.
Sensations pool
A haven of peace for adults only (over 16 years old). One of those places in
our resort in which relaxation and rest are absolute protagonists.
Times: from 10:00 h to 20:00 h
Infinity Pool
In our Infinity Pool you can enjoy the spectacular optical effect where the pool seems to have no end, while merging with the Mediterranean sea. Close your eyes and imagine yourself filling yourself with energy as you are caressed by the gentle sea breeze with chill out music in the background. Our Infinity Pool is a swimming pool for adults only (over 16 years old). Hours: from 7:00 h to 21:00 h.
Adults-only pool
Another of our spaces to highlight and that provides an intimate and discreet area is our pool only for adults. A cosy place to relax and refresh yourself making the most of the moments of peace.
Hours: from 8:00 h to 20:00 h
Outdoor spa pool families
Travelling with your family does not mean giving up relaxation. As it happens in our outdoor Spa pool for families, designed to satisfy everyone and for you to enjoy the rest you deserve without giving up spending time with your family.
Hours: from 8:00 h to 20:00 h
Book now with the best advantages and enjoy the best price guarantee
Book now